Car Locksmiths
When you book Tone Locksmiths of Bradford's auto locksmith services you are guaranteed to be met with a trustworthy locksmith service provider who knows what they are talking about. We gladly help the residents of Bradford, and surrounding areas with their cars so if you have been trawling the internet in search of a car locksmith near you then search no more! Call our friendly call centre on 01274 214964 for wonderful service 24/7.
Roadside Assistance
Your Tone Locksmiths of Bradford's auto Locksmith can help day or night, rain or shine and at only a moment's notice. We will enable you to regain access, and get your key or key fob recut and reprogrammed straight away. And best of all is that our amazing roadside service means that you don't have to get to the dealership to have your problem solved, in fact, you don't need to go anywhere at all!
Are your car locks either broken or damaged? Did you know that our locksmiths in Bradford do car lock repairs too? If your door lock is broken or damaged or you have what appears to be a faulty latch on your bonnet, one of our stellar car locksmiths will also be able to help, either get the faulty car lock fixed or we can get you a new car lock installed for you.
Is your car key stuck in the ignition? This can happen for lots of reasons. Perhaps you didn't notice that the key was becoming worn out or was faulty, maybe dirt got into the cylinder or another unknown alternate reason. Either way it's best to get in touch with a professional auto locksmith who will safely remove the broken end for you and if necessary, get you a new key cut.
Our car locksmith services can help you with access to your vehicle, repair damaged locks, ignition repair, ECU (Engine Control Unit) programming for any kind of transponder keys, emergency vehicle access and so much more!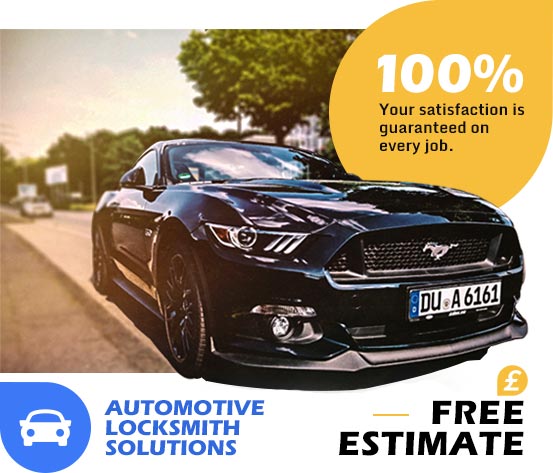 Auto Lockout
Is your car locked and your car keys are nowhere to be found? Perhaps you dropped them down a manhole cover or they fell out of your pocket somewhere in town while out and about, but you just can't be sure, can you? Don't despair, simply call our emergency locksmith mobile vehicle service. We'll make you some lovely new replacement keys quickly and to the very highest standards attainable.
Auto Locksmiths
Your trusty auto locksmiths in Bradford can help with a wide range of automobiles, not just cars! Other vehicles that our expert auto locksmiths can help with include motorbikes, mopeds, motor scooters, motorised rickshaws, bicycles, vans, lorries and so much more. Just call us and find out how we can help you on your way again. Need a local auto locksmith? We are here!